Welcome to
Brooklyn Brunch Club
"By eliminating the need to get up early on Sunday, brunch would make life brighter for Saturday-night carousers. It is talk-compelling. It puts you in a good temper, it makes you satisfied with yourself and your fellow beings, it sweeps away the worries and cobwebs of the week."
- Guy Beringer, inventor of brunch, 1895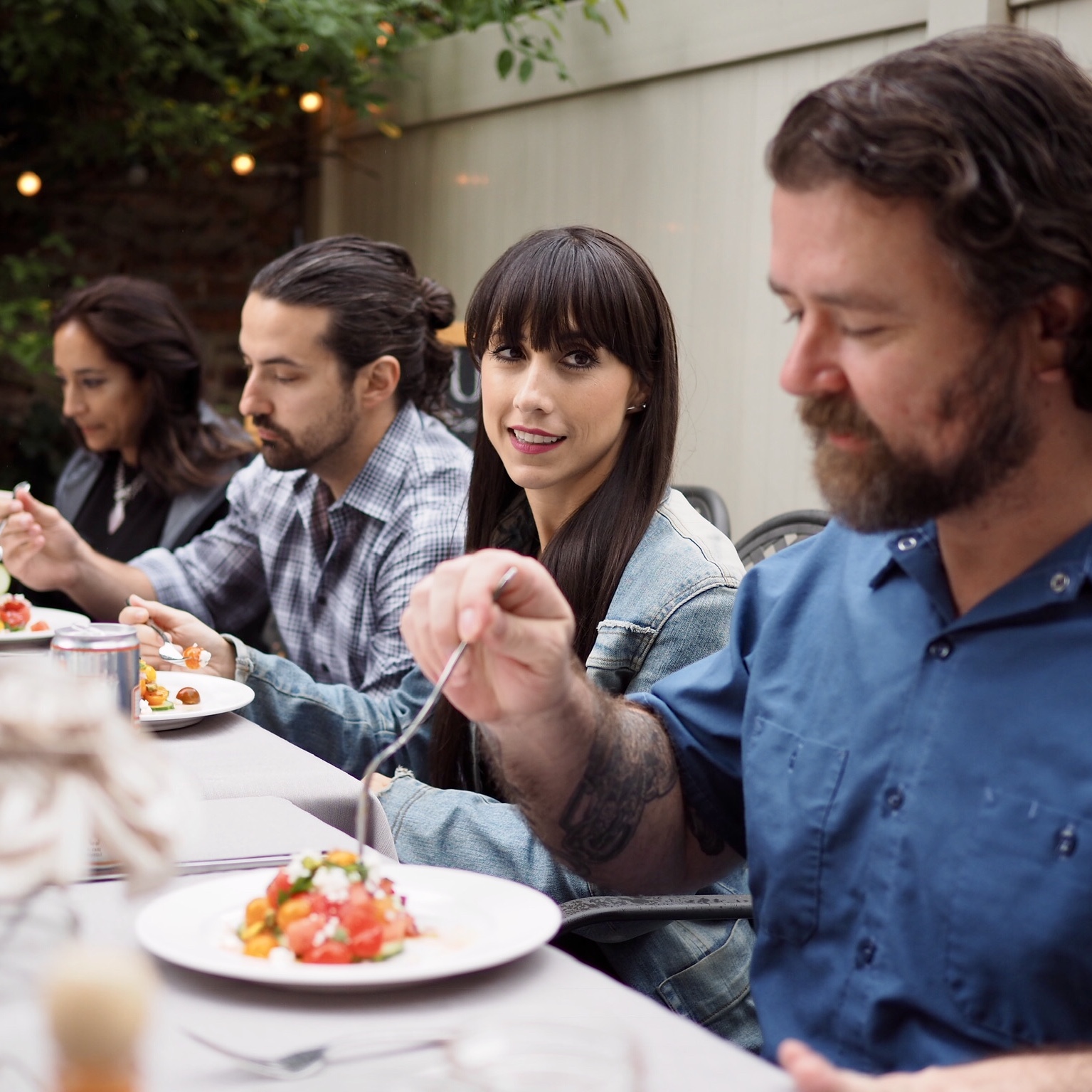 When's the last time you sat down to dine with your neighbors?
As Beringer said when he invented the concept in 1895, brunch should be 'talk-compelling' and leave you 'satisfied with yourself and your fellow beings.' Brooklyn Brunch Club aims to do just that! Once a month, we bring diners together at our communal table for a leisurely four-course meal. A featured guest is invited to cook, perform, teach, or more - so there's always something new to discover and discuss. It's the perfect chance to disconnect from technology and reconnect with your neighbors. We're now offering child care during brunch at The Great Room to give parents some much deserved adult time. Visit our events page to see what we're cooking up next!
I didn't grow up clinging to my mother's apron strings or learning family recipes from my grandmother in the kitchen. In fact, my parents used to joke that I better marry a man who could cook so I wouldn't starve! Culinary school wasn't my destiny - film school was. And then lo and behold, my first job out of college was at Martha Stewart's TV show. And she taught me how to cook.
From Martha's own kitchen to the kitchens we traveled to around the world, I had a front row seat watching our generation's brightest culinary minds at work - chefs like Grant Achatz, Daniel Boulud, David Chang, and Dan Barber. After 6 years with Martha, I continued my culinary education producing The Chew on ABC. I've witnessed how powerful breaking bread with new people can be on so many occasions. It's a pleasure to share with you what I've learned, the people I've met, and the things that inspire me.
Happy brunching!
~Becky Horvath